By filling out the form below, you grant your permission to Citywide Home Loans to publish and publicize your testimonial about your experience as a client of Citywide Home Loans.
Filling out the form indicates your understanding that this information, including your name, will be used in media relations, fundraising, and other communication strategies to internal and external audiences. Any materials produced will remain the property of Citywide Home Loans.
Right to Revoke: You have the right to revoke this Release at any time by providing written notice of your revocation.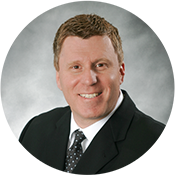 Jim Passi
Regional Manager
NMLS# 158000
1300 East Woodfield Road, Suite 302
Schaumburg, IL 60173
Mobile: 847-899-1813
Office: 847-273-3265
I had the good fortune of having my companies Finance Director recommend Jim Passi to me for a mortgage refi.
The process was entirely professional and incredibly easy! Phone calls were returned immediately and notifications were promptly given to me as to the documents I needed to sign.
With the online portal provided, I was able to e-sign documents to keep the refinance moving along and was never confused or in the dark regarding next steps.
The E-Closing was the cherry on top! As a matter of fact, I completed the entire refi process sitting on my couch!
I would highly recommend Jim Passi and CityWide to anyone in need of mortgage related services!
Allen