By filling out the form below, you grant your permission to Citywide Home Loans to publish and publicize your testimonial about your experience as a client of Citywide Home Loans.
Filling out the form indicates your understanding that this information, including your name, will be used in media relations, fundraising, and other communication strategies to internal and external audiences. Any materials produced will remain the property of Citywide Home Loans.
Right to Revoke: You have the right to revoke this Release at any time by providing written notice of your revocation.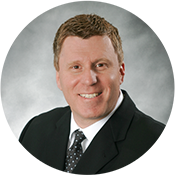 Jim Passi
Regional Manager
NMLS# 158000
1300 East Woodfield Road, Suite 302
Schaumburg, IL 60173
Mobile: 847-899-1813
Office: 847-273-3265
Jim Passi made applying and acquiring our mortgage a very easy process. He simplified and explained what and why we needed and how to do. He was on top of the entire process, especially during this trying time. He went the extra mile to check in on us periodically, making sure all our questions and concerns were answered. We would highly recommend him for your mortgage needs.
John & Diane S.