Here's What People Are Saying About Jim Passi
Jim was a great help
Jim was a great help. With him I was able to secure a great deal and he was happy to explain and share his knowledge with any questions I had. Would highly recommend
Marco C.
We had a great experience working with Jim
| | |
| --- | --- |
| | We had a great experience working with Jim. The process of refinancing our home mortgage was fast and efficient, and we secured a great interest rate! Jim was very personable, never too busy to take a little extra time to explain something we had a question on, and always kept us updated as to where we were in the process. We appreciated that much of the paperwork could be completed on line. Truly the best refinance we've ever been through. Thanks Jim for a great experience! |
Karen Z.
I had the good fortune of having my companies Finance Director recommend Jim Passi to me for a mortgage refi
I had the good fortune of having my companies Finance Director recommend Jim Passi to me for a mortgage refi.
The process was entirely professional and incredibly easy! Phone calls were returned immediately and notifications were promptly given to me as to the documents I needed to sign.
With the online portal provided, I was able to e-sign documents to keep the refinance moving along and was never confused or in the dark regarding next steps.
The E-Closing was the cherry on top! As a matter of fact, I completed the entire refi process sitting on my couch!
I would highly recommend Jim Passi and CityWide to anyone in need of mortgage related services!
Allen
I was referred to Jim
I was referred to Jim by Gary Hall my realtor. I was told that he was the best guy to go to and I would be in good hands. That couldn't of been more true.
From the very first time I spoke with Jim, it was very apparent he was there to help me. From calls after hours, on the weekends, Jim was keeping me in the loop the whole time. He was so understanding of the stress people are under when applying for a home loan. He gave me my options and explained the pros and cons to each one. He clearly was not just out to make a quick buck. He made it seem like I was just talking to a good friend. Jim is a person that truly cares about the people behind the application he is looking at.
I couldn't have asked for a better person to help me. I hope I will never need a home loan again as I believe I found my forever home. But if I do I will go right back to Jim no questions asked.
Kelly
Jim Passi was extremely easy
Jim Passi was extremely easy to work with. He worked very hard to get me exactly what I needed and went above and beyond my expectations. I was at ease through this whole process knowing Jim was always looking out for my best interest. I would highly recommend Jim to anyone who needs a professional and dedicated loan officer.
Michelle B.
I have been working with
I have been working with Jim Passi for over 20 years now and he has helped with purchasing several properties over the years. Jim and his team have always exceeded my expectations with the way they respond and stay on top of the process which can be stressful. For my most recent purchase not only did Jim surprise me on how easy he made the process, he impressed my attorney and real estate agent with his speed and professionalism. We were always getting numbers for the closing ahead of when they were needed.
Patrick O.
A testimonial comment for Jim
A testimonial comment for Jim Passi, Great with numbers-always remained in complete contact with me-even when I was undecided on buying a new home/condo. Jim checked in on me every week to see how things were going with my new home search. Jim I highly recommend as a loan officer. As of today I am very completely satisfied on my new home- so I like to give a shout out to those that our looking to buy a new home-as to say, Jim's your guy.
Sincerely
Ken S.
Ken S.
My wife and I recently
My wife and I recently purchased our home in Joliet, and we used Jim Passi from CityWide Mortgage to get our mortgage. Throughout the entire time, from the first moment we called him to the closing day and beyond, Jim was just amazing. He answered all our questions, some repeatedly, with grace and compassion. He even worked with me while I was having a few temper tantrums on him.
Jim took the time to explain every detail of the process to us, because we have no clue about this process. We aren't finance people. He is extremely patient with us on every question, and aspect of the mortgage process from preapproval all the way up and through the closing. He explained to us why he does things the way he does, versus the way other brokers do things, and they make complete sense.
We will and DO recommend Jim from CityWide Mortgage to everyone looking to purchase a home today or in the future. Jim is the best mortgage guy one can work with.
Thank you for all you did for us.
Robert and Ruth W.
Joliet, IL
Robert B W.
This testimony is from my
This testimony is from my experience being a first-time home buyer going through the process of purchasing a home with Jim Passi from City Wide home loans. Let me just start off by saying how reliable, courteous, genuine, informational and hardworking Jim Passi is. Jim is not like a lot of other loan officers. My house I purchased for under 160 grand, not a huge real estate deal. From experience with other loan officers they don't want to deal with a smaller purchase or work on a loan that might be difficult. With our credit score being low and work history not at expectations I was almost positive I would have to wait a year or maybe two years before being approved and close on a house. I definitely had doubts that I would be a home owner, Jim worked hard and stayed in contact with us updating us almost every day of the process, even during evening hours and weekends during the stressful underwriting process. Communication is key and I give Jim a 5-star rating with that. I consider myself an average blue-collar hard-working guy that has experienced hardships during life. Jim was never turned away by the hardships, he was understanding of them and I feel like it made him work even harder to make this process a success.
I just successfully closed on a house with my fiancé. Jim did what I thought was impossible. Again, with our credit score being under 600 and spotty work history it was a difficult process that became a success with a lot of hard work. Jim also got me the best interest rate that was available. He was constantly checking the market and keeping me informed on what was available. He wanted me to take my time and make sure what rate was in our best interest. Jim has a cretin genuine care for his clients and speaking with him so much during this process I know he truly cares and wants to help people. Even after we closed Jim called and congratulated us with excitement. Jim made a dream come true for us that I was sure we would have to wait for. I'm just going to say if he made my dream come true with all the problems I had he can make a lot of others come true for any one in a similar situation. Jim Passi is highly recommended.
Tim A.
First time home buyer here
First time home buyer here who did it all without the adult supervision/guidance (i.e. my parents) , and I was clueless. I did my best to look into things before hand but I knew the very basics. Jim and his team were AMAZING! Jim took the time to explain the step-by-step process involved and explained it in a way that I understood. He also made sure I understood what he was saying by "quizzing" me. There was never any annoyance/aggravation in his tone even if he had to go over something 2 or 3 times. Always professional and always kind. Jim and his team were prompt with their email responses and made the whole process go smoothly. I also appreciated that Jim would reach out to me via phone and made sure I understood where we were in the process. This made for a great first time home buying experience! Highly recommend this group!
Amber
Amber
After inquiring with different lenders
After inquiring with different lenders on estimated loan costs, I was provided with a fair amount of misinformation, intended to meet a sales quota. Looking for the best loan option, I reached to Jim after I had already received a preapproval from a different lender. Jim was prompt in providing loan estimates and answered all of my questions. The total payment, interest, PMI, and fees were far better than anyone else in the market. Up until the day of closing and to this day Jim is available whenever I need anything, have any questions, or just to check up and see how I am doing. I can ascertain that Jim will look in the best interest for you, as a new homeowner, and he will work day and night to ensure you will be able to purchase the home you want. I did not know how much went into purchasing my first home, but I am delighted to have Jim and his team help me throughout.
Faizan
Jim was great help to
Jim was great help to purchase our home.
With him the process was easy and he has all these answers to our questions.
I would work with him again and recommend Jim to all my friends and family.
Thanks Jim
Joaquin
Even though my actual mortgage
Even though my actual mortgage process was not an easy one, Jim made it very smooth. He was always there when I had a question and was more than willing to walk me through all the steps and explain everything to me. He always made me feel as if I was his only client and most important!!!! I would definitely use Jim and his team again, if I needed.
Stacey G
We worked with Jim to
We worked with Jim to buy our dream home and he was so helpful each step of the way giving us important information and always letting us know what was happening. He really made everything easier during this stressful time and we were so happy to have worked with him. We would use him again if we were planning to buy another home.
Rachel Q.
What a way to start
What a way to start off for 2019! Thank you Jim and your team of experts on providing financing for my new home! While this may not be the first home I have purchased, it was the smoothest! From the first time we met, I knew I made the right choice. You explained the process and you kept your word on staying in touch with me and answering all my questions. Your knowledge and patience is to be admired. The professionalism you displayed by showing up on time to the closing, when no one else did, AND you stayed to the end. Thank you for your support. I will gladly recommend you to anyone I know. A great experience and a new friend! Thank you again Jim, for everything.
Blair S.
Jim has very helpful in
Jim has very helpful in securing our first home. His staff is top notch and very professional. Jim was very detailed in explaining all the aspects in buying a house and was accurate in the information he provided. Our first home was a success thanks to Jim and his team!
Tyler B.
Jim Was Very Wonderful
Jim was very wonderful and helpful to work with from out of town he was able to communicate through e-mail or telephone or text if needed . He was also very flexible with his schedule and always had an answer for every question. I highly recommend him and his crew he works with they are all very friendly and helpful.
Ignacio O
I had a wonderful experience
I had a wonderful experience with Jim Passi and his staff. I enjoyed Jim's constant communication throughout the whole process via email and phone. I would recommend others to work with Jim and would certainly work with him in the future.
Piotr K.
Piotr K.
Excellent group to work with!!
Excellent group to work with!! Efficient, very helpful, especially for us older folks who need a little more help with the computer technology! Jim Passi and his assistant Carrie went above and beyond to help us get the refinancing we were looking for….can't say enough….KUDOS for them both and the company!
Thank you,,,thank you.
Franz and Nancy H.
Franz and Nancy Herscha
In short, Jim was a
In short, Jim was a pleasure to work with. Knowledgeable, personable, and never in a rush, he took the time to make the daunting process of getting a home loan understandable. In addition to the considerable professional knowledge he brought to the table, he was able to provide real peace of mind by establishing a real relationship. Knowing that Jim was in my corner allowed me to focus on other more important matters during a hectic time.
Thanks Jim for all your support. See you at my next closing!
Joshua C.
Working with Jim made our
Working with Jim made our first time home purchase a breeze! Jim has the ability to explain the complexity of the overall home buying process in easy to understand terms. I enjoyed Jim's constant communication throughout the whole process via email and phone. I would recommend others to work with Jim and would certainly work with him in the future.
CRISTIAN T.
It was great working with
It was great working with Jim and Carrie on both of my out of state loans. They kept me well informed throughout the lending process. They made it clear no matter what size of loan, they treat them all with highest priority.
Thanks again Team!
Brian Cheek
Brian C.
We closed on our new
We closed on our new home a couple of weeks ago and the process couldn't have been easier. I think selecting a new washer and dryer was more confusing! The paperwork was minimal and Jim and his staff moved quickly through every step. Jim was easy to reach and always available to answer questions. I would highly recommend Jim to anyone hoping to secure a mortgage, but especially to first time home buyers. He made the process smooth and uncomplicated.
Teresa S.
To say the home buying
To say the home buying process is anything less than stressful is a felony! Jim, first and foremost, helped us cope, understand and work through every step when we bought our home. There were many, upon many moments where we needed counsel and Jim was always there. His responses were immediate and insightful. Speaking with Jim was like speaking with a friend and you knew he had your best interest in mind. So, the needed, constant communication with him never became a chore. My husband and I can say, without shadow of a doubt, that Jim was our cheerleader that motivated us to continue on (believe us, our situation was one for the books!).
Now, that we are done (yay!), and the process is over, our hands have been wiped clean; we are still going to continue our rapport with Jim. Knowing he has invested so much time with us, there is no reason to cease our relationship now. We thank Jim for getting our family to where we are today, a brand new home for our son to grow up in.
Angela & Andrew
Just closed on a refinance
Just closed on a refinance last week and picking up a check tomorrow. Looking forward to the new hardwood floors. Jim and his team were excellent. Explained the process in detail and walked us through the whole way. I would highly recommend Jim and his team. Keep up the great work.
Steven S.
Jim Passi is one of
Jim Passi is one of the best guys I have met in a long time.
He has help me and my family out when we needed someone to give us a second chance, Mr. Passi gave me some great advice in ways I can help myself with my finances. He made me feel more like a friend than just a client. I would recommend him and his team to anyone. I really felt comfortable with him and his team. Jim I would like to say thank you for helping me and my families dream come true again and I hope that you never change my friend, you are a true gentleman
Your friend,
Jason V.
Jason Vacha
We had our closing yesterday
We had our closing yesterday and everything went very smoothly thanks to Jim Passi and his team. It took us over a month to get prepared for this huge event: buying our first home. The one thing we are 100% sure about is that we chose the right lender's team to work with. These guys are real professionals! They are so quick to respond to every question, explain every aspect you are asking them about.
The best and luckiest choice for the first time homebuyers and, we are sure, best team if you move for a tenth time!
Thank you so much for the great work you have done for our family!
Ivar and Natasha
Ivar and Natalia
Jim and his team were
Jim and his team were able to help my husband I refinance our home with ease, they kept us informed along the way to ensure we were abreast at all times. Jim was able to explain step by step to ease our concerns and owned the experience to the end. Professional and personable!
Thank you Jim Passi and team!
Bridget W.
I had a wonderful experience
I had a wonderful experience with Jim Passi and his staff. They easily walked me through the entire process. Any question I had, through them, I found answers. I would gladly recommend them and I certainly would use them again if looking to purchase a new home.
Beth R.
Jim and his team did a great job on my loan.
Jim and his team did a great job on my loan. The process was extremely smooth and did not run into any unexpected last minute problems like past refi's with other companies.
Robert R.
I've always dreamed of owning
I've always dreamed of owning a multi unit properties but I did not know that I was ready financially and my credit score was good enough to qualify. Getting in touch with Jim was my blessings from heaven. I still remember the phone call with great news about my approval. I am a proud owner since May 2nd and Jim helped my dream come true. Highly recommend Jim & his team.
Thanks, Jim.
Clovis Y.
It was a pleasure working
It was a pleasure working with Jim through our home buying process. He went above and beyond to find the right mortgage product for us, then patiently walked us through every step. He was always available to answer our million questions, and honestly made a complicated process seem so easy. Highly recommend Jim and Citywide! We love our new home and we can't thank you enough for your help!
Keith N.
Jim was great to work
Jim was great to work with . He was very patient and responsive to my questions about the process. Always professional and courteous with his communications. It was a pleasure doing business with Jim.
Kenneth G.
Jim and his team where
Jim and his team where very helpful, friendly and informative with the whole application process – made it painless. My dream of owning and not paying rent, with the IHDA program, came true. Thank you.
Victoria S.
Jim has refinanced my mortgage
Jim has refinanced my mortgage 3 times over the last 10 years. 2 of the 3 times were very difficult circumstances and Jim was able to find a program that really helped me moving forward. The transactions were quick and painless. Jim helped me stay calm and take one step at a time through the process. Jim would follow up and touch base to make sure I was doing well and to see if I had any questions. I know I can trust Jim to take care of me and put me in a safe and secure financial position. I always recommend Jim to my family and friends!
Brenden M.
I'm not even sure where
I'm not even sure where to begin, so I will start with fantastic!! Jim was VERY open about the process. I had some "difficulties" during the whole process and Jim seemed to handle them seemlessly. We were in contact several times a week throughout everything. He made me feel like I was his only client. Once we found a house, Jim worked quickly and efficiently.. When I refinance my house, there is no one I would rather work with, it's a no brainer on who I am going to use. With other home purchases, I have never had anyone from the finance company show up at the closing, but Jim did!!! He took a bad situation and walked me through everything from beginning to end!! I will never use anyone else, Jim is true to his word!!
Brian H
As a first time home
As a first time home owner to be, especially at a young age, it can be a daunting task finding the help to make your dream come true. I can honestly say there was nothing intimidating about the whole process with Jim guiding me and my wife along the way. Anytime a friend or even stranger brings up looking into new real estate I unhesitatingly recommend Jim Passi and hand them his card. Thanks, Jim.
Alejandro L.
Had a number of home
Had a number of home loan originators pass on servicing a rental property cash out refinance, probably due complex and extenuating circumstances. Jim took on the challenge and despite obstacles and a few deviations from original plan we were able to secure financing. In my experience the loan process is always dynamic but Jim persevered and was very communicative during the process. It took a bit longer than originally expected but again it was a bit more complex situation. Would recommend and would use Jim again on any future mortgage needs.
David W.
The loan process went smoothly
The loan process went smoothly with Jim. He kept me informed, was very thorough, and worked hard to get us to closing table 6 days ahead of schedule.
Mark C.
Andrea L. Testimonial
I want to thank you for making the process of establishing a loan so easy for us. As a real estate agent in Denver, I have the opportunity to work with a lot of lenders – I know the good ones from the bad ones. And YOU are definitely one of the "good ones". For my own home purchase, you can imagine how selective I was in working with a lender on our mortgage. I am so glad that we worked with you and CityWide. It's no secret that the process of procuring a mortgage is extremely stressful, but you made this process as smooth of a transaction that it could have been and given the fact that we lived in Denver, and Marcus was in the middle of a very hectic travel schedule, you met and EXCEEDED our expectations.
Your attention to detail, your personal attention to us and our needs, and your overall professionalism made the biggest difference and the best possible experience for our family. I will recommend you not only to my friends and family but to my clients who are looking for the highest level of service for their mortgage.
Thanks again Jim for everything you did for us. We are so happy to be back home in Naperville, and in our house, that very much feels like home.
Andrea L.
Fraces R. Testimonial
I just wanted to thank you for making my home loan experience a very easy process. It was my first time making a purchase on a home, and you took the time and patience to guide me every step of the way. You always returned every phone call promptly and addressed all my concerns. I will highly recommend you and your team of experts at Citywide to friends and family.
Fraces R.
Lorna K. Testimonial
Jim Passi completely eliminates the stress that comes with refinancing your home. He walks you through the entire process from start to finish and helps to educate you along the way. Jim is always available day or night to answer your questions and ensure a smooth and easy closing. I would recommend Jim to anyone considering refinancing their home.
Lorna K.
Joe R. Testimonial
I am writing this letter to thank you once again for helping me with my home financing, and to share my story – how you helped me. I first applied with a local lender and after 3 months was no further along with my financing. As it turned out, the loan officer left the company without telling me. I was left with higher rates because the lender never locked my loan.
I wish I had called you first because once you took my initial application you discussed all the options, explained the process and told me when my closing would be. You didn't ask for a lot of documentation but did follow up on the few you requested. We were able to close on time with the interest rate I was initially wanted.
Thank you for a simple fast process … I will continue to send my family and friends to you.
Joe R.
Matt K. Testimonial
I just wanted to send you a quick note on my recent refinance with your company. I was extremely pleased with how quick and easy it was to refinance with you. Everyone knows that when you are self-employed like myself that refinancing can take much longer and be an aggravating process but you and Tom made the refinance so simple I would highly recommend your company to my friends and family.   As you know, I am an attorney practicing in real estate and have seen many of my clients struggle during the mortgage process in obtaining a loan but seeing how efficient and quick your company was I know I will be recommending you as their lender. Again, thanks for your professionalism in this regards.
Matt K.
Rey & Vanessa Testimonial
Jim! Thanks for all that you have done for us in the past 2 years. You have looked high and low to make sure we received the best rates and have always been so knowledgeable about mortgage programs available. It's comforting to have a mortgage banker who you trust, who is so responsive and looks out for your best interests. I look forward to working with you again in the future and will continue to enthusiastically recommend your services to my loved ones. Thanks Again!
Rey & Vanessa
Kim A. Testimonial
Jim was an enormous help while I was going through the loan process for my new home. I had a million and 1 questions and was beyond stressed by the whole process, but he took the time to walk me through everything explaining every detail. The service he provided was personalized and of impeccable quality.
Kim A.
Eric and Abby B. Testimonial
Jim and his team provided excellent service during our refinancing. At times the re-fi process can seem overwhelming. However, we were very appreciative of Jim's patience and his communication with us throughout the process. He was very responsive and concerned that our needs were met. Everything was completed as anticipated and there were no surprises. Obtaining or refinancing a home loan has become a very sophisticated process and I definitely recommend Jim and his team.
Eric and Abby B.
Tracy S. Testimonial
A quick note of thanks and gratitude for your guidance and execution of our recent mortgage refinance. Your time and effort made this a quick and easy process. Most importantly your execution and handling of all matters was as offered – meeting our timeline, rate and cost expectations.
Tracy S.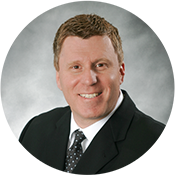 Jim Passi
Regional Manager
NMLS# 158000
1300 East Woodfield Road, Suite 302
Schaumburg, IL 60173
Mobile: 847-899-1813
Office: 847-273-3265