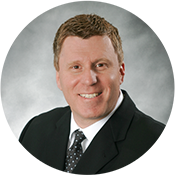 Apply Today for Any of our Loan Types
Loan programs that offer financing for loan amounts greater than the conforming or high balance limits.
FHA-insured loans require very little cash investment to close a loan as well as offering more flexibility in calculating household income and payment ratios.
Designed to create opportunities to repair or improve existing homes and increase the value of the home in a single mortgage with low, fully amortized, rates.
Loan programs and grants designed to help homebuyers with a portion of, or all of, the down payment required to purchase their new home.
A variable rate mortgage, ARMs typically have a lower initial rate than a fixed-rate mortgage. A cap limits the increases in principal and interest payments at each adjustment.
An interest-only loan is a loan in which, for a set term, the borrower pays only the interest on the principal balance, with the principal balance unchanged.
Commonly referred to as a piggyback loan, 80/10/10 eliminates the needs for the borrower to pay private mortgage insurance (PMI).
For those 62 years of age or older, a Reverse mortgage allows you to convert part of the equity in your home into cash without having to sell your home.
Citywide prides itself on having the products that our customers need. Don't see the loan program you were looking for? Reach out to us and ask – we're sure to have a program to fit your needs.