Appraisal – an inspection completed by a 3rd party to determine the value of the home.
APR – Annual Percentage Rate; your interest rate and other fees included in the loan expressed as a percentage.
Closing Costs – costs to procure your home including title fees, appraisal fee, origination fees, interest due and escrow deposits.
Debt-to-income – ratio of your monthly obligations to your monthly income; used to assist in determining loan approval.
Down Payment – a portion of the price of the home, reducing your loan amount.
Due Diligence Deadline – deadline to complete any and all inspections and address any concerns with your Real Estate Agent and the seller.
Earnest Money – a portion of your down payment secured to demonstrate an earnest of good faith until the loan is funded.
Escrow – holding account which disburses insurance and tax payments on your behalf.
Finance and Appraisal Deadline – deadline to complete the appraisal and obtain the conditional underwriting approval.
Home Inspection – completed by 3rd party professional to evaluate the structure of the home.
Homeowner's Insurance – coverage offered by a 3rd party agency to protect your home; this is a part of your total monthly payment and is disbursed through your escrow.
Interest Rate – the charge for financing your loan expressed as a percentage.
Loan Estimate – initial disclosure of your home loan which includes a breakdown of closing costs and your total loan payment.
Loan-to-value – ratio of your loan financed in comparison to the value of your home, as determined by the purchase price or appraised value.
MLS – identifying number for homes listed on the market.
Mortgage Insurance – coverage for the lender to protect against loan default; this is a portion of your total monthly payment.
Processing – loan step in which documents or information is needed to obtain approval.
Property Taxes – annual payment due to the county for homeownership; this is a part of your total monthly payment and is disbursed through your escrow.
Real Estate Purchase Contract – purchase agreement between buyer and seller of real estate property; negotiated by agents.
Settlement – we have up until this date to meet with the title company to sign all the documents and provide any funds necessary to complete the transaction.
Title Company – determines that the property title is clear and provides title insurance; the title company also manages your settlement.
Underwriting – lean step in which your loan application and all supporting documentation is under review.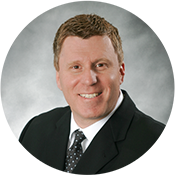 This was my first time buying my own property. Jim was nothing but helpful. Jim did everything he could do get me the best deal on a mortgage. Answering all my questions. And always checking in on me during the whole process. Which ment alot. I am very pleased with everything. And highly recommend Jim Passi.
Michael W.