Find A Mortgage Payment That's Easy to Live With
Enter your information below to get an idea of your expected monthly payment.
Output is based on the information that you provide and does not include taxes or insurance.
The information provided by these calculators is intended for illustrative purposes only and is not intended to purport actual user-defined parameters. The default figures shown are hypothetical and may not be applicable to your individual situation. Be sure to consult a financial professional prior to relying on the results.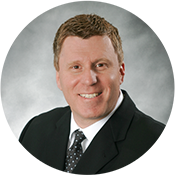 Jim Passi
Regional Manager
NMLS# 158000
1300 East Woodfield Road, Suite 302
Schaumburg, IL 60173
Mobile: 847-899-1813
Office: 847-273-3265
What a way to start off for 2019! Thank you Jim and your team of experts on providing financing for my new home! While this may not be the first home I have purchased, it was the smoothest! From the first time we met, I knew I made the right choice. You explained the process and you kept your word on staying in touch with me and answering all my questions. Your knowledge and patience is to be admired. The professionalism you displayed by showing up on time to the closing, when no one else did, AND you stayed to the end. Thank you for your support. I will gladly recommend you to anyone I know. A great experience and a new friend! Thank you again Jim, for everything.
Blair S.