Find A Mortgage Payment That's Easy to Live With
Enter your information below to get an idea of your expected monthly payment.
Output is based on the information that you provide and does not include taxes or insurance.
The information provided by these calculators is intended for illustrative purposes only and is not intended to purport actual user-defined parameters. The default figures shown are hypothetical and may not be applicable to your individual situation. Be sure to consult a financial professional prior to relying on the results.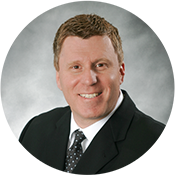 I'm not even sure where to begin, so I will start with fantastic!! Jim was VERY open about the process. I had some "difficulties" during the whole process and Jim seemed to handle them seemlessly. We were in contact several times a week throughout everything. He made me feel like I was his only client. Once we found a house, Jim worked quickly and efficiently.. When I refinance my house, there is no one I would rather work with, it's a no brainer on who I am going to use. With other home purchases, I have never had anyone from the finance company show up at the closing, but Jim did!!! He took a bad situation and walked me through everything from beginning to end!! I will never use anyone else, Jim is true to his word!!
Brian H