Find A Mortgage Payment That's Easy to Live With
Enter your information below to get an idea of your expected monthly payment.
Output is based on the information that you provide and does not include taxes or insurance.
The information provided by these calculators is intended for illustrative purposes only and is not intended to purport actual user-defined parameters. The default figures shown are hypothetical and may not be applicable to your individual situation. Be sure to consult a financial professional prior to relying on the results.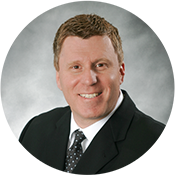 A testimonial comment for Jim Passi, Great with numbers-always remained in complete contact with me-even when I was undecided on buying a new home/condo. Jim checked in on me every week to see how things were going with my new home search. Jim I highly recommend as a loan officer. As of today I am very completely satisfied on my new home- so I like to give a shout out to those that our looking to buy a new home-as to say, Jim's your guy.
Sincerely
Ken S.
Ken S.