Find A Mortgage Payment That's Easy to Live With
Enter your information below to get an idea of your expected monthly payment.
Output is based on the information that you provide and does not include taxes or insurance.
The information provided by these calculators is intended for illustrative purposes only and is not intended to purport actual user-defined parameters. The default figures shown are hypothetical and may not be applicable to your individual situation. Be sure to consult a financial professional prior to relying on the results.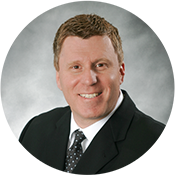 Jim Passi
Regional Manager
NMLS# 158000
1300 East Woodfield Road, Suite 302
Schaumburg, IL 60173
Mobile: 847-899-1813
Office: 847-273-3265
Had a number of home loan originators pass on servicing a rental property cash out refinance, probably due complex and extenuating circumstances. Jim took on the challenge and despite obstacles and a few deviations from original plan we were able to secure financing. In my experience the loan process is always dynamic but Jim persevered and was very communicative during the process. It took a bit longer than originally expected but again it was a bit more complex situation. Would recommend and would use Jim again on any future mortgage needs.
David W.