Find A Mortgage Payment That's Easy to Live With
Enter your information below to get an idea of your expected monthly payment.
Output is based on the information that you provide and does not include taxes or insurance.
The information provided by these calculators is intended for illustrative purposes only and is not intended to purport actual user-defined parameters. The default figures shown are hypothetical and may not be applicable to your individual situation. Be sure to consult a financial professional prior to relying on the results.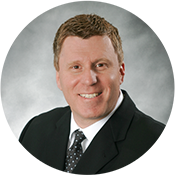 Jim Passi
Regional Manager
NMLS# 158000
1300 East Woodfield Road, Suite 302
Schaumburg, IL 60173
Mobile: 847-899-1813
Office: 847-273-3265
I have been working with Jim Passi for over 20 years now and he has helped with purchasing several properties over the years. Jim and his team have always exceeded my expectations with the way they respond and stay on top of the process which can be stressful. For my most recent purchase not only did Jim surprise me on how easy he made the process, he impressed my attorney and real estate agent with his speed and professionalism. We were always getting numbers for the closing ahead of when they were needed.
Patrick O.