Find A Mortgage Payment That's Easy to Live With
Enter your information below to get an idea of your expected monthly payment.
Output is based on the information that you provide and does not include taxes or insurance.
The information provided by these calculators is intended for illustrative purposes only and is not intended to purport actual user-defined parameters. The default figures shown are hypothetical and may not be applicable to your individual situation. Be sure to consult a financial professional prior to relying on the results.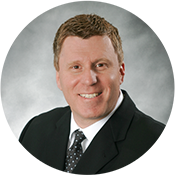 Jim was amazing! He guided me every step of the way. I know I was high maintenance during the process, but he did everything properly and in the right order to get things done for me and my family. I would highly recommend Jim and I would certainly use him again should the need arise.

5 Stars!!
Michael P.