Find A Mortgage Payment That's Easy to Live With
Enter your information below to get an idea of your expected monthly payment.
Output is based on the information that you provide and does not include taxes or insurance.
The information provided by these calculators is intended for illustrative purposes only and is not intended to purport actual user-defined parameters. The default figures shown are hypothetical and may not be applicable to your individual situation. Be sure to consult a financial professional prior to relying on the results.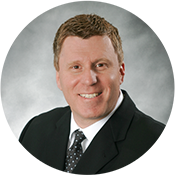 Jim Passi completely eliminates the stress that comes with refinancing your home. He walks you through the entire process from start to finish and helps to educate you along the way. Jim is always available day or night to answer your questions and ensure a smooth and easy closing. I would recommend Jim to anyone considering refinancing their home.
Lorna K.