Whether you call it a living room, a family room, a den, or something else altogether, this space is meant for relaxing, socializing, and spending time with friends and family. Of course, that means your living room needs to be suitable for both watching TV in your pajamas, and hosting friends for a get-together! Here …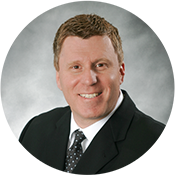 I am writing this letter to thank you once again for helping me with my home financing, and to share my story – how you helped me. I first applied with a local lender and after 3 months was no further along with my financing. As it turned out, the loan officer left the company without telling me. I was left with higher rates because the lender never locked my loan.
I wish I had called you first because once you took my initial application you discussed all the options, explained the process and told me when my closing would be. You didn't ask for a lot of documentation but did follow up on the few you requested. We were able to close on time with the interest rate I was initially wanted.
Thank you for a simple fast process … I will continue to send my family and friends to you.
Joe R.